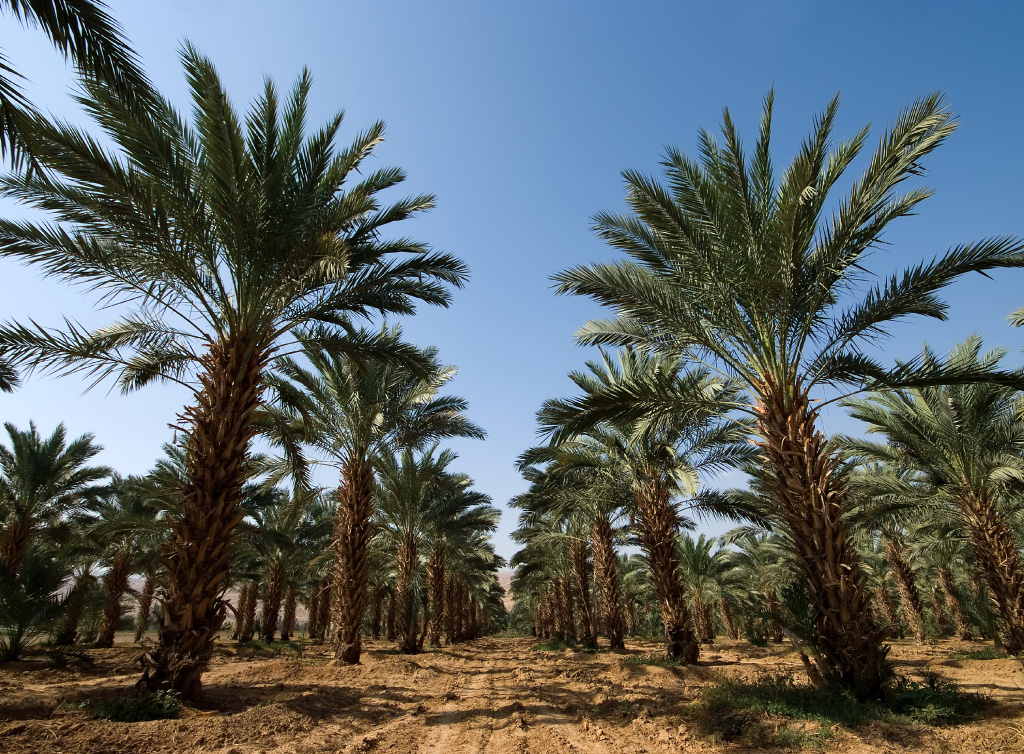 COMPANY OVERVIEW
PACKAGING AND LABELING
TRANSPORTATION AND DELIVERY
NUTRITIONAL INFORMATION
PRODUCING AND GROWING
CERTIFICATIONS
OUR MARKETS
THE FARMS
PRODUCTS
TECHNICAL SPECIFICATIONS
IMAGE GALLERY
The history of this endeavor started in 1998, when 600 Medjool offshoots were flown in from Palm Springs, California, after which the first Medjool palm was grown east of the Jordan River. Although at that time the future of the business aspect was unclear, the actual virtues of the fruit quickly became so. The beauty, texture and size of the Medjool dates require an intensive labour program.

Pi's expansion program began shortly after, with 3,000 Medjool offshoots. Since then, we have annually increased the size of the operation through tissue culture, the purchase of offshoots and the replanting of our own trees. We also diversified our operation in 1999 by bringing in the Barhi palm, and today our farms stand at over 1,000 dunums (approximately 250 acres) with another 500 dunums to be added soon. The total number of palms today is 6,900 Medjool and 2,000 Barhi. Since the mid-80s, our farms have been gaining experience and technical expertise to perfect this program and offer the most perfect date. At Pi, our competitive advantage is the implementation of our "care for each individual date" policy. This policy is carried out through manual pollination, extreme selectiveness with all fertilizers and pesticides used, manual thinning to control the size and improve quality of each date, and hand picking at harvest. Year-round strict supervision of the trees' health and well being, as well as the continuous advancement in our technical team's knowledge and equipment, all insure our program's success.

The demand for Medjool dates by far exceeds the global supply, since the climate required to render this date is only available in a few location – with the Jordan Valley being an optimal one. Pi is more than happy to help meet this demand.
® Dates of Jordan is a registered trademark. Designed & Developed by ZERO3 Digital.