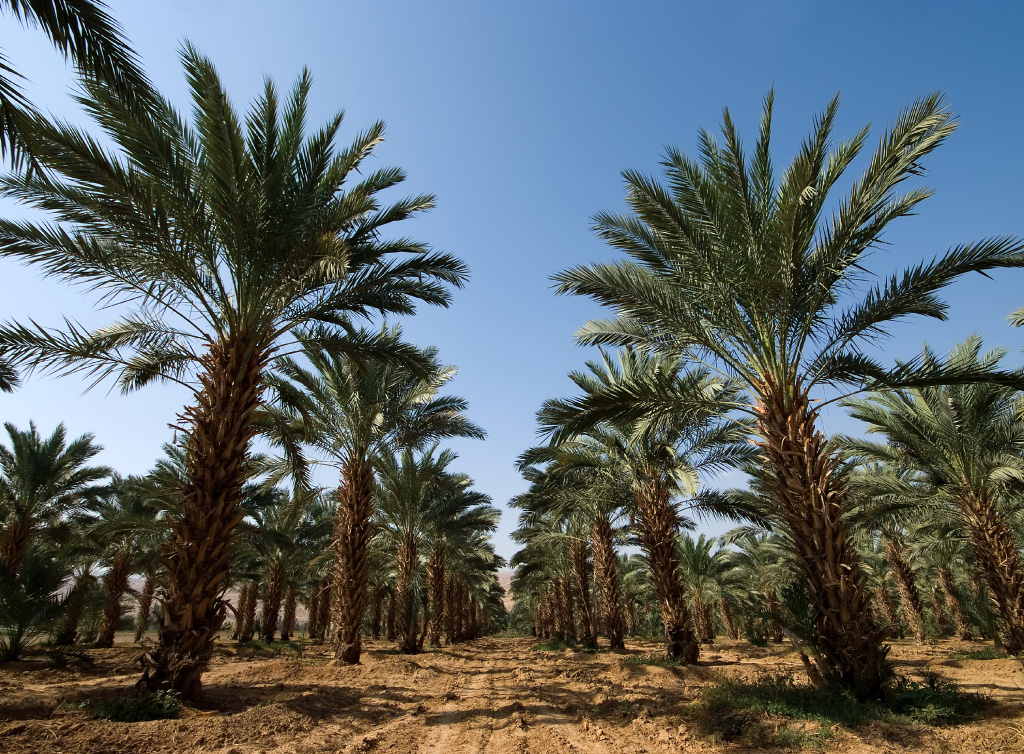 COMPANY OVERVIEW
PACKAGING AND LABELING
TRANSPORTATION AND DELIVERY
NUTRITIONAL INFORMATION
PRODUCING AND GROWING
CERTIFICATIONS
OUR MARKETS
THE FARMS
PRODUCTS
TECHNICAL SPECIFICATIONS
IMAGE GALLERY
Dates Of Jordan produce the following dates:
1) Natural Medjool dates
The exceptional taste, size, beauty, color and texture are the most obvious assets of the Medjool dates. Medjool dates vary in color from light to dark brown, depending on area of production, and come in the following sizes:

– Super Jumbo
– Jumbo
– Large
– Medium
– Small

Type/Variety Weight(g) Avg tolerance (+/– 0.5g) Remarks
Small: <14 13+ Standard (up to 10% loose skin)
Classic: 17+ 20+ Up to 25% loose skin
403 17+ 20+ Up to 40% loose skin
401 16+ 19.5+ 50%-plus loose skin
Delight: 17+ 19.5+ Up to 20% loose skin
Medium: 14-17 15 Standard
Large: 17-22 20 Standard
Jumbo: 22-26 23.5 Standard
Super jumbo: 26+ 27 Standard

2) Medjool Rutab dates
The juicy Medjool date, with 35% moisture, certainly lives up to its name. The most succulent type of the Medjool family boasts the largest size, and its one month shelf life means that it can only be stored for a short time. It also means that this product is only available at the beginning of every season, and quantities are limited, so it is advisable to pre-order when ever possible.

3) Pitted Medjool dates
Many of our European importers request that we supply them with pitted dates against extra charges to be added to importer invoice. This service comes as an added value to our product and saves labor cost in European countries, utilizing our experience, skilled labor and competitive labor environment in Jordan

4) Fresh Barhi dates
Dates of Jordan also offers delicious Barhi dates, which originally come from Iraq and are nicknamed "honey balls" for their round shape and liquid honey-like texture and flavor. Barhi dates come in two sizes:

– Grade 1 (over 27mm in diameter)
– Grade 2 (below 27mm in diameter)

5) Dipped and stuffed
Dates of Jordan can arrange for its sister company Modern Delights to provide a variety of natural Medjool size dates stuffed, pitted and dipped in a wide variety of delectable sweets. Learn more about it here.

® Dates of Jordan is a registered trademark. Designed & Developed by ZERO3 Digital.