The expansion program began in 1998 with 3,000 Medjool offshoots. Since then we have annually increased the size of the operation through tissue culture, the purchase of offshoots and the replanting of our own. We have also diversified our operation in 1999 by bringing in the Barhi palm, and today our farms stand at over 1,000 dunums (approximately 250 acres) with another 500 dunums to be added soon. Our total number of palms is 6,900 Medjool and 2,000 Barhi. Our current five farms are:
Name
Kabad
Damia
Shgag
Riwaha
North Shouneh
Established
1997
1998
2003
2001
2004
Area
161,000 square meters
151,000 square meters
211,000 square meters
169,000 square meters
116,000 square meters
Number of Trees
1,264 Medjool
330 Barhi
156 Male
1,813 Medjool
287 Barhi
32 Male
2,163 Medjool
269 Male
2,055 Medjool
124 Barhi
30 Male
1,330 Barhi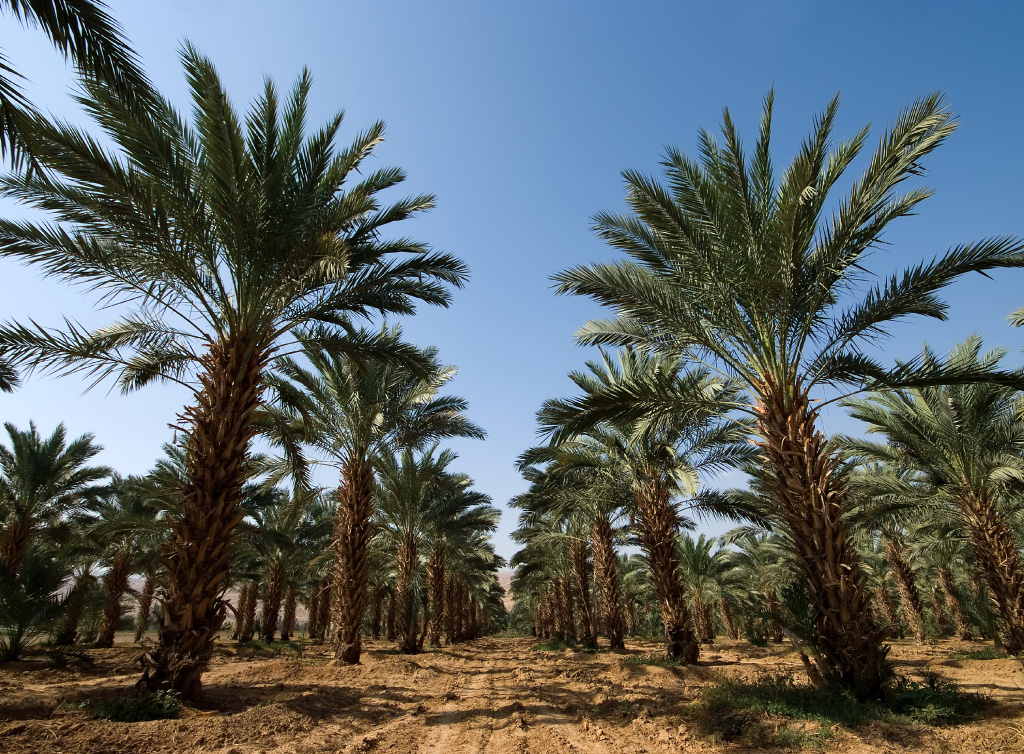 COMPANY OVERVIEW
PACKAGING AND LABELING
TRANSPORTATION AND DELIVERY
NUTRITIONAL INFORMATION
PRODUCING AND GROWING
CERTIFICATIONS
OUR MARKETS
THE FARMS
PRODUCTS
TECHNICAL SPECIFICATIONS
IMAGE GALLERY
® Dates of Jordan is a registered trademark. Designed & Developed by ZERO3 Digital.